At the start of this season, the mere notion of the Flyers making any changes behind the bench or in the front office seemed far-fetched, at best. All it took was yet another slow and disappointing start in an era overwhelmingly defined by mediocrity for ownership to finally step in. Hextall and Hakstol were replaced by Fletcher and Gordon, but only one of the latter pair has the big, looming, "Interim" next to his job title.
The upcoming pivotal offseason for the Flyers will require them to address a number of concerns. Provorov, Sanheim, Konecny, Hartman, and Laughton are all restricted free agents. One has to think at least 4 of those 5 are coming back for next season, if not all 5. Several big names will be hitting free agency, including dynamic scoring forwards like Artemi Panarin and Jeff Skinner, and one of the greatest offensive defensemen of all-time in Erik Karlsson. Any of those 3 would look absolutely fantastic in the orange and black. *cough* Sign Panarin *cough*
But perhaps the biggest question to address is, "Who will be the head coach of the Flyers next year?" The rumors already ran rampant earlier this year regarding who Flyers management really wants, and the reaction on Flyers twitter was something like this.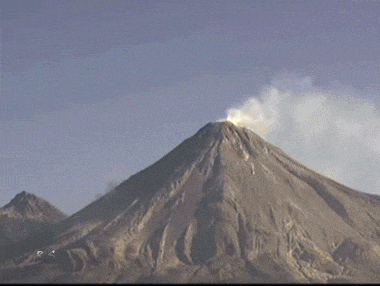 Putting the Flyers' obvious intentions aside, let's look at a few different options that could put this team in a good place going forward.
Scott Gordon
After a bit of a rough start to his interim coaching job, the Flyers have abruptly turned a corner in the second half of this season. Since the start of their 8-game winning streak on January 14th, the Flyers have gone 18-4-2, good for 38 points in the standings. This is only outmatched by the Tampa Bay Lightning, which if you have followed the NHL this year, you know the Lightning are pretty good at the hockey. They hockey very well. The case can certainly be made that Gordon's coaching style and willingness to be more interactive with the players is having a very positive effect, and he's getting the most out of the Flyers' younger players. Not to mention, he's got some sick rap skills.

There are, however, a number of concerns I see with keeping Gordon through next year. He does appear to have the same tendency as Hakstol to run goaltenders into the ground by giving them too many consecutive starts. It seemed to me like a regrettable decision to start Carter Hart again against Montreal on February 21st after getting shelled against Tampa Bay 2 nights earlier. Carter Hart was then diagnosed with an injury 2 days later, keeping him from starting in the Stadium Series. Whether or not you believe the story of him being injured, the concern of overusing Hart remains. This practice has now bled over into overusing Brian Elliott, which I would have hoped they knew not to do that after already knocking him out of the lineup for almost half the season for the same reasons. Gordon also is rather hesitant to bring guys like Phil Myers and Sam Morin into the lineup in favor of Andrew "Burger King" MacDonald going out and doing his best Patrick Star impression on the ice. Myers has looked great in his limited time, and the reasons for playing Mac over him are quickly running thin.

If the Flyers conduct a thorough coaching search and they determine Scott Gordon is the best choice, I guess I can begrudgingly live with it. But there are a number of glaring issues with him that make other options worth exploring.
Sheldon Keefe
Keefe is currently the head coach of the AHL's Toronto Marlies. After taking the head coaching job in 2015, the Marlies have had the league's best record twice, including last year when they won the Calder cup. Prior to coaching the Marlies, Keefe served as the head coach of the Sault Ste. Marie Greyhounds of the OHL. In his first season as the Greyhounds' coach, he took a team that finished the previous season at 29-33-6, and turned them around posting a 36-26-6 record. In the following season, Keefe and the Greyhounds (this would be a solid band name) would turn it up to 11 and finish 44-17-7, enough for first in their division. This season had the makings of a dream scenario until they ran into some dude named Connor McDavid and the Erie Otters, who swept them in the second round of the playoffs. The following season would see the Greyhounds go 54-12-2 and lead the league in goals scored with 342. Keefe rightfully would win both the Matt Leyden Trophy for the OHL's top coach, and the CHL coach of the year award. Because Connor McDavid and the Erie Otters don't like fun, they would spoil the Greyhounds' run again, defeating them in the Western Conference Final.

In addition to Keefe's successes with both the Marlies and the Greyhounds, he has a good rapport with a number of players he's worked with. Per an article by Scott Wheeler of the Athletic, the Phantoms' own T.J. Brennan has spoken highly of him, accrediting his development to Keefe. He's been admired by other coaches and players for his ability to interact with players, hand out discipline when needed, and give other skilled players the freedom to let their skills shine. Essentially, he sounds like the polar opposite of a certain lamest-of-ducks head coach the Flyers fired a few months ago.
Todd Nelson
Nelson is currently an assistant coach with the Dallas Stars. Similar to Keefe and Gordon, Nelson's true coaching successes come in the minor leagues. Through 536 games in the AHL, Nelson boasts a 294-153-54 record. His best regular season record came in 2012 with the Oklahoma City Barons when they were still a thing, finishing 45-22-9, taking the team to the conference finals. His greatest AHL coaching success, however, came in 2017 when he coached the Grand Rapids Griffins to a Calder Cup win. A few other previous coaching successes of his come as a head coach of the Muskegon Fury of the UHL, where the Fury would win the Colonial Cup in Nelson's first two years as coach. Nelson also served as an assistant coach of the Chicago Wolves in 2008 during their Calder Cup winning season.

Nelson's coaching philosophy should sit well with Flyers fans. In an interview with Craig Custance of The Athletic, Nelson talks about aggressively dictating play as his philosophy. "I think in this day and age, if you wait for something bad to happen it's going to happen. Why not try to dictate play?" Nelson says.

He would follow that up with a quote that I freakin' love, "I hate the term, 'Let's weather the storm.' I hate that because you're in a defensive mode versus 'We fight fire with fire' and we're going to jam it down their throat." That's the kind of attitude I want in a Flyers coach. Bonus points for having a sick Metallica song in the quote.

One last tidbit about Nelson is that he, too, has ran five forwards on a power play before. Successfully too. Not that I necessarily agree with it, but he sounds like one that would certainly keep things interesting to say the least.

And finally we come to…
Joel Quenneville
The quick-and-easy "well, duh" answer to "Who should the Flyers get as their next head coach?" Q clearly has the best coaching resume heading into the offseason with an all-time NHL record of 890-532-77-137 (including the 77 ties when they were still a thing), 18 playoff appearances, and 3 Stanley Cup Victories. His time in Chicago alone would see him accrue a ridiculous record of 452-249-96 with 9 playoff appearances and all 3 of his Stanley Cup wins. It was inadvertently made pretty darn clear earlier this year that Q was going to be the target of the Flyers' coaching search this offseason, culminating in an overall dumpster fire of weirdly-timed information suggesting Q was already hired by the team.

The biggest issues with Q don't stem from him or his coaching style. The biggest obstacles standing in the way of the Flyers bringing Coach Q to Philadelphia are literally every team who will be looking for a new head coach. Q has had such a good career as an NHL coach that he will have teams lining up for him. If he says jump, teams will ask how high and also add an extra million dollars to their offer. The Flyers are one hell of a destination with a wealth of young talent across the roster, plenty of cap space, an expansive and rabid fanbase, and plenty to do in the Philadelphia area. However, it will be worth watching to see if any other cup-contending teams happen to underperform in the playoffs and ditch their coach this offseason. Purely theoretically speaking, if Tampa absolutely collapses and it costs Jon Cooper his job, Q has little to no reason to not go to Tampa. Rinse and repeat this for teams like San Jose, Nashville, or perhaps St. Louis where he already has spent time coaching and done pretty darn well in. It's going to be on the Flyers to channel their inner John Middleton and Matt Klentak, send some stupid money his way, and convince him that Philly is the place to be all while outbidding every other team interested in him.

Someone get Bryce Harper on this!
Photo Creds: NBCSports, Toronto Star, MLive.com, Time Magazine